De 12 beste break-upquotes van celebrities
1. Jennifer Garner
Interview met: Vanity Fair, maart 2016
Waarom 't smeuïg is: Het was het allereerste interview dat Jennifer Garner gaf na haar breuk met Ben Affleck in juni 2015 - de twee waren op dat moment tien jaar getrouwd. Affleck zou zijn vreemdgegaan met de nanny, wat het allemaal nog pijnlijker maakte, maar hoewel Garner in het interview met VF bevestigt dat de affaire inderdaad plaatsvond, ontkent ze dat NannyGate iets met de breuk te maken zou hebben. Ze koos dus voor de volwassen toer, maar ieder die eens een gebroken hart heeft gehad, kan tussen de zinnen door genoeg pijn en verdriet lezen.
Advertisement - Continue Reading Below
Beste quote: 'I didn't marry the big fat movie star; I married him...He's the love of my life. What am I going to do about that? He's the most brilliant person in any room, the most charismatic, the most generous. He's just a complicated guy. I always say, 'When his sun shines on you, you feel it.' But when the sun is shining elsewhere, it's cold. He can cast quite a shadow.'
2. Nick Cannon
Interview met: DuJour, februari 2016
Waarom 't smeuïg is: Mariah Carey en Nick Cannon zijn technisch gezien nog niet gescheiden, maar dat betekent niet dat er ooit nog een kans in zit dat de twee weer samenkomen. Ze gingen in juni 2014 op goede voet uit elkaar, maar dat is dan ook dat - Cannon heeft Mariah Carey al gefeliciteerd met haar nieuwe verloving met Australische zakenman James Packer en dit interview in DuJour laat nog maar eens duidelijk zien hoe Cannon over het huwelijk denkt. Dat wil-ie namelijk nooit meer, omdat hij bang is dat het mislukt omdat Cannon graag zijn eigen keuzes maakt en leven leidt.
Beste quote: 'When you can be blissful in a marriage, it's beautiful. Embrace it for the time that you have it, because it's not easy. In human nature, we're supposed to be selfish…We're constantly moving, constantly changing and evolving. To expect someone to do that with you is kind of absurd.'
3. Selena Gomez
Interview met: oktober 2015
Waarom 't smeuïg is: Selena Gomez gaf dit interview een paar weken na het verschijnen van haar album Revival. Normaal gesproken bleef Gomez altijd stil over haar ex Justin Bieber - maar letterlijk, geen wóórd die ze over hem zei -, maar in dit interview is ze voor een van de eerste keren openhartig over Bieber.
Beste quote: 'At this point, there is no anger. There's closure in a very good, healthy way. We've seen each other. I'm always encouraging and I am proud of his journey. I think people are making it out to be something that is more tragic than it really was. We grew up together. We both made mistakes. That's it.'
4. Justin Bieber
Interview met: Complex, september 2015
Advertisement - Continue Reading Below
Waarom 't smeuïg is: Hoewel Justin Bieber dus graag praat over zijn ex Selena, is dit interview bijzonder, omdat hij voor het eerst praat over wat er precies fout ging tussen de twee.
Beste quote: 'I learned a lot. I moved in with my girlfriend when I was 18. Started my own life with her. It was a marriage kind of thing. Living with a girl, it was just too much at that age. But we were so in love. Nothing else mattered. We were all about each other. But when it's like that and you get your value from that, people will always disappoint you. Your girl or your dude, they're always going to disappoint you. Your full identity can't be in that person. My identity was in her. Her identity was in me. When stuff would happen, I would lose my freakin' mind, and she would lose her mind, and we would fight so hard because we were so invested in each other.'
5. Kristen Stewart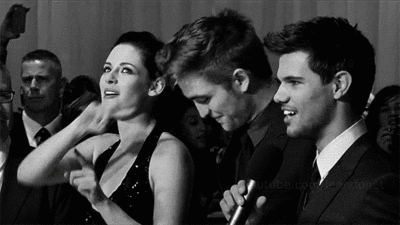 Interview met: The Daily Beast, september 2015
Waarom 't smeuïg is: De timing van het interview. Twee jaar na Stewarts affaire met Rupert Sanders, die haar relatie met Robert Pattinson kapotmaakte, gaf ze dit interview aan The Daily Beast - ze is dan net een film aan het opnemen over eerste liefdes, Equals. De breuk tussen Stewart en Pattinson was, zo zegt ze in het interview, nog steeds 'incredibly painful'. Gek toeval: haar tegenspeler in Equals, Nicholas Hoult, komt op dat moment ook net uit een break-up met Jennifer Lawrence.
Beste quote: 'It was incredibly painful. Ugh, fucking kill me.'
6. Robert Pattinson
Interview met: Esquire, juli 2014
Waarom 't smeuïg is: Toen bekend werd dat Stewart Pattinson had bedrogen met Sanders, ging alle aandacht naar Pattinson - bronnen lieten weten dat hij 'heartbroken and humiliated' was en Reese Witherspoon bood zelfs haar huis aan om hem op te vangen in de aftermath van een breuk. Robert Pattinson bleef stil, maar een interview dat hij een paar maanden voor de breuk had gegeven, werd wel weer opgeduikeld. Hij zegt in dat interview: 'But there's a thing I've never got: That is, why do people cheat? I can understand the impulse, but not how you can keep two relationships going at the same time for long.' Daarom is het zo'n verrassing hoe koeltjes hij in dit interview met Esquire over de hele breuk praat.
Advertisement - Continue Reading Below
Beste quote: 'Shit happens, you know? It's just young people…it's normal! And honestly, who gives a shit?
7. Gwyneth Paltrow
Interview met: MarieClaire, januari 2015
Waarom 't smeuïg is: Gwyneth durfde de wereld weer aan haar conscious uncoupling met Chris Martin te herinneren, de veelbesproken uit-elkaar-gaan-methode. In het interview geeft Paltrow toe dat zij tijdens het uncouplen meer moest huilen dan Chris Martin, en spreekt ze haar hoop uit op een toekomst waarin ze als familie nog harmonieus met elkaar kunnen omgaan.
Beste quote: 'Someone—I guess they thought they were being funny—forwarded an article like, "Why Her Divorce is Going to be Better Than Mine", and I thought, Really? Is that what you think I'm saying? Like why you want the schadenfreude? Do you really want me to get divorced in a horrible way so you can sell a lot of magazines and I'll destroy my children's lives? Is that what you would prefer?'
8. Chris Martin
Interview met: BBC1 Radio, april 2014
Waarom 't smeuïg is: Chris Martin sprak voor het eerst over de breuk tussen hem en Paltrow, en legde daarbij zelfs uit wat zijn eigen rol was in de breuk.
Beste quote: 'If you can't open yourself up, you can't appreciate the wonder inside. So you can be with someone very wonderful, but because of your own issues, you cannot let that be celebrated in the right way.'
9. Miley Cyrus
Interview met: Barbara Walters, december 2013
Waarom 't smeuïg is: In dit interview, een paar maanden na haar breuk met Liam Hemsworth, legt Cyrus precies uit waarom ze denkt dat ze uit elkaar moesten: ze raakten te jong verloofd, deels omdat Cyrus voor haar gevoel niet alleen durfde te zijn. Zo veel jaar later zijn de twee naar verluidt weer bij elkaar - hoera!
Beste quote: 'I don't ever want to have to need someone again, where you feel like, without them, you can't be yourself.'
10. Liam Hemsworth
Interview met: Men's Fitness, oktober 2015
Waarom 't smeuïg is: Zien we hier alweer een glimp van een opnieuw ontluikende liefde tussen Hemsworth en Miley? Vast wel, want zoals gezegd - de twee zijn weer samen en romance was not dead.
Beste quote: 'You fall in love with who you fall in love with; you can never choose. I guess some people just come with a little more baggage. I mean, look—we were together five years, so I don't think those feelings will ever change. And that's good because that proves to me that it was real. It wasn't just a fling. It really was an important part of my life and always will be. She's a free spirit. I think she'll always surprise people with what she does, but she's not a malicious person in any way. She's a young girl who wants to do what she wants to do.'
11. Katy Perry
Interview met: Vogue, juni 2013 en Marie Claire, december 2013
Waarom 't smeuïg is: Het was ons er eentje, de relatie tussen Katy Perry en Russel Brand - de twee gingen in veertien maanden van daten naar trouwen naar scheiden. Hoewel in haar documentaire, Katy Perry: Part of Me, al veel te zien is van de relatie, legt ze in interviews nog eens uit hoe ze precies naar de breuk toe werkten en hoe ze worstelde met zich herstellen.
Beste quote: 'At first when I met him he wanted an equal, and I think a lot of times strong men do want an equal, but then they get that equal and they're like,'I can't handle the equalness.' He didn't like the atmosphere of me being the boss on tour. So that was really hurtful, and it was very controlling, which was upsetting. I felt a lot of responsibility for it ending, but then I found out the real truth, which I can't necessarily disclose because I keep it locked in my safe for a rainy day. I let go and I was like: This isn't because of me; this is beyond me. So I have moved on from that.'
12. Jennifer Aniston
Interview met: Vanity Fair, 2005
Waarom 't smeuïg is: Dit was het allereerste interview van Jennifer Aniston nadat haar huwelijk met Brad Pitt in elkaar was gestort en hij doorging met Mr. and Mrs. Smith-tegenspeelster Angelina Jolie. Die twee waren inmiddels al door Jan en allemaan gefotografeerd en hadden zelfs met een fotoserie in W gestaan, getiteld 'Domestic Bliss'. In dit interview is Jennifer Aniston zeer openhartig over hoe ze zich voelt, maar toch spreekt ze geen kwaad woord over Pitt, en da's knap.
Beste quote: 'I don't feel like a victim. I've worked with this therapist for a long time, and her major focus is that you get one day of being a victim—and that's it. Then we take responsibility for our own input. To live in a victim place is pointing a finger at someone else, as if you have no control. Relationships are two people; everyone is accountable. A lot goes into a relationship coming together, and a lot goes into a relationship falling apart. She'd say, 'Even if it's 98 percent the other person's fault, it's 2 percent yours, and that's what we're going to focus on.' You can only clean up your side of the street.'